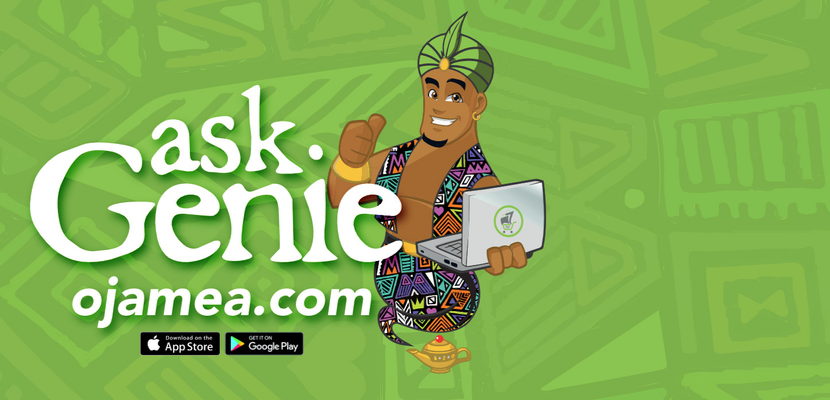 Welcome to Ojamea.com !
Ojamea.Com is an online market platform that connects the Africans and the traditional African Vendors in UAE. Africans in UAE find it hard to find time to go to the market to purchase, needless to mention the distance and the traffic in UAE especially in Dubai. We at Ojamea, found the need for a market and thought we can fill this gap in the market. We developed Ojamea, a unique one stop shopping platform for exclusively the 'Lovers of Africa'. We deal with majorly four product categories –
Food Cupboard – Foods from back home that have long shelf life that includes – Food seasoning, Flour meals, Dry Fish, Dry beef & other dried foods, Sauces, Edible Oil, Spices, Nuts, Grains & Noodles, Cereals, Snacks & Confectionary.
Drinks & Beverages – Ojamea sells a wide range of Non-alcoholic Malt drinks & Beverages that are a part of every day life of an African. On Ojamea, you can find Malt Drinks like 'Malta Guinness' that can be awarded the best seller on Ojamea. Ojamea also sells Herbal & Natural Juices, Tea, Soda, Energy Drinks & Assorted Drinks
Health & Beauty – For the African queens in UAE, who prefers authentic Hair and Beauty products like Hair Wigs & Extensions and other Beauty products are available on Ojamea. The Wigs and Extensions are available in various hair type, texture, color and lengths. These wigs and extensions are sold by vendors who hails from Africa.
Household – Currently OjaMEA deals with Household Cleaning products like Dish washers, Floor Cleaners, Fabric Fresheners, Bleach and Insect Killers. We are planning to add more to this Category like Cooking Utensils and other kitchen households
What's unique about Ojamea App?
Anyone can wonder what's so unique about Ojamea.Com, the one unique thing about Ojamea is that it is not only an eMarket platform that connects African Vendors and Africans in UAE, it also aims at building an African Community in UAE to share ideas, build network, help each other and work together.
Ojamea.Com has both Android and iOS app. The apps are structured in such a way that any one can use it at ease. The user experience is enhanced by a unique feature 'Genie Chat'. Jags, the genie will help any user find their way around Ojamea Website and App. Any technical difficulties or if a user is looking for something specific in Ojamea, Jags will help them sort in a wink.
Ojamea has 'search by image' feature that allows them search Ojamea products with the help of image and words. This way the users find it easy to locate their products across the various categories in Ojamea. Additionally, Ojamea can be used across any devices like Mobile, Laptops & Tablets. Download the OjaMEA app from Google Play store or App Store today, start shopping avail exciting Offers!!