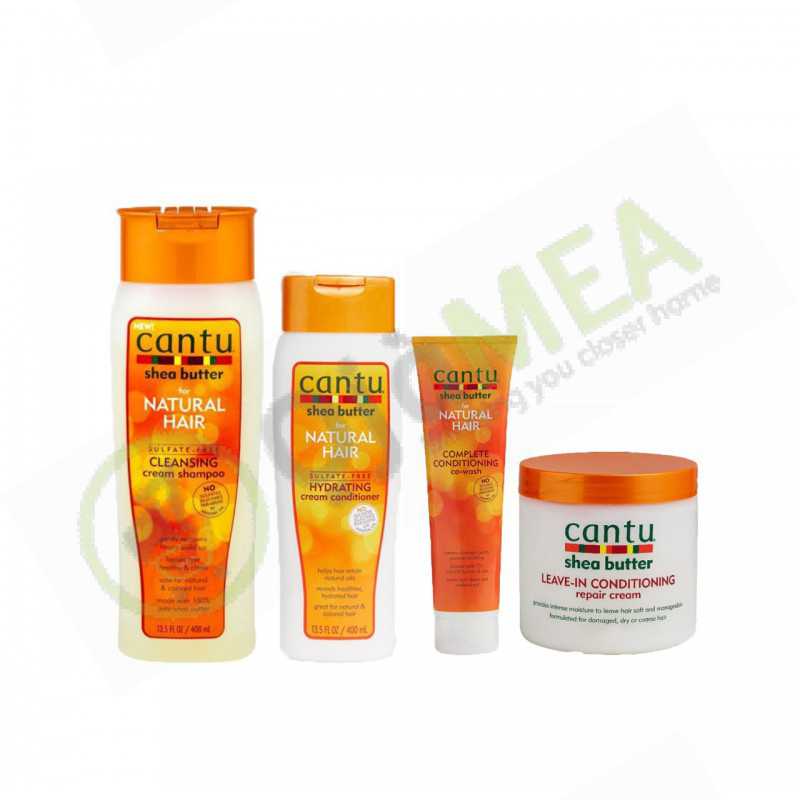  
Cantu collection
1. Complete Conditioning Co-Wash
2. Cantu Conditioner Hydrating Cream Conditioner
3. Cantu Shea Butter for Natural Hair Cleansing Shampoo
4.Cantu Shea Butter Leave in Conditioning Repair Cream 
1. Complete Conditioning Co-Wash
Made with pure shea butter.
Cantu Shea Butter Natural Complete Conditioning Co-Wash gently cleans your hair and scalp with a gentle complex of natural ingredients. It also adds moisture, leaving you with fresh and healthy hair.
Contains no mineral oil, sulfates, parabens, silicones, phthalates, gluten, paraffin or propylene
2. Cantu Conditioner Hydrating Cream Conditioner
Unique sulfate-free formulas moisturize dry, brittle hair and help protect against split ends. Made with pure Shea butter Cantu restores your real authentic beauty. Embrace your curly, coily or wavy hair with Cantu.
3. Cantu Shea Butter for Natural Hair Cleansing Shampoo
Wet hair completely. Massage into wet hair beginning at the root and work toward ends. Lather then rinse thoroughly with cool water.

A second lather and rinse are recommended for hair with heavy product buildup. Styling Tip: For best results, use in conjunction with Cantu Sulfate-Free Hydrating Cream Conditioner. Good for 12 months once opened.
4.Cantu Shea Butter Leave in Conditioning Repair Cream
Cantu shea butter leave in conditioning repair cream is an intensive deep penetrating leave in cream conditioning treatment that is made with pure shea butter and other natural oils to stop and mend breakage, repair split ends, and add manageability and shine with every application.

When used daily, Cantu shea butter leave in conditioning repair cream helps promote strong, long healthy hair.
You might also like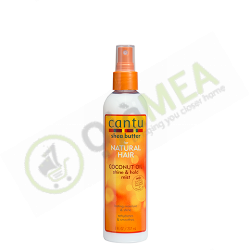 Customers who bought this product also bought:
4 other products in the same category: