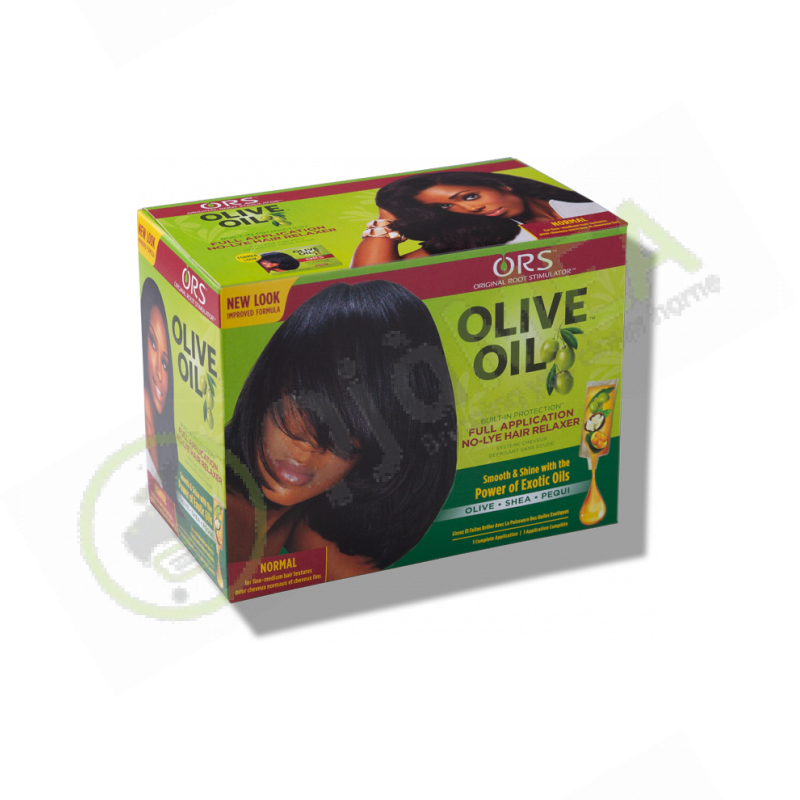  
ORS Olive Oil Olive Oil Relaxer Extra Strength
How to use:   
• Read the step-by-step instructions inside the kit before mixing and applying the sprayer. 
 Available in normal and extra resistance, the kits include:
• Relaxer + Activator. / Creamy Olive Oil Aloe Shampoo. 
• Olive Oil Renew Conditioner (Replenishing Pak olive oil).     
• Incredibly rich olive oil moisturizing hair lotion oil. 
• Step by step guide to relax at home. / Plastic gloves. / Mixing stick.     Plastic gloves.      Mixing stick. 
No customer reviews for the moment.