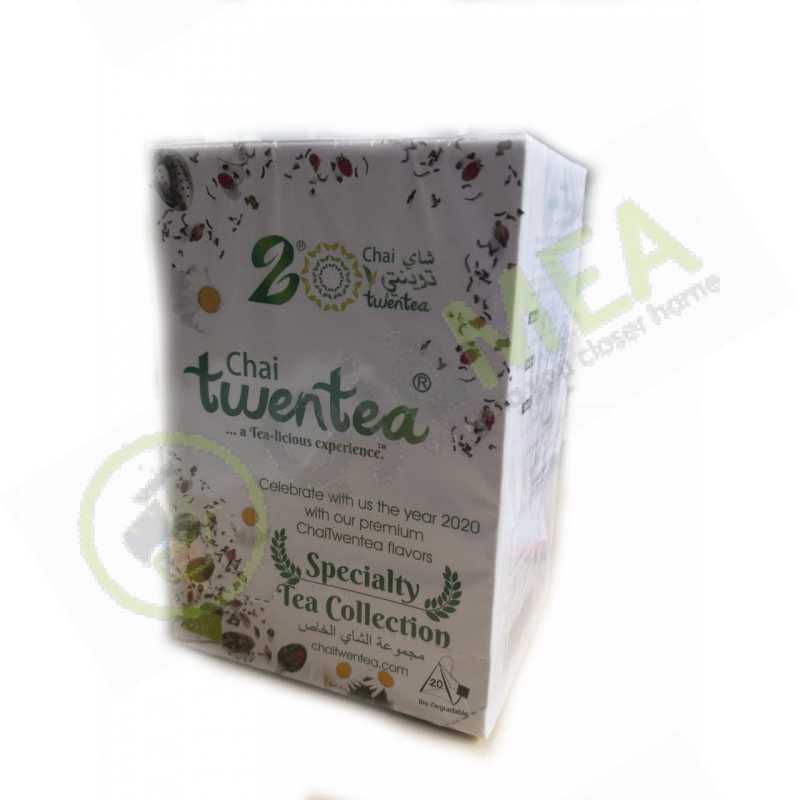  
Chaitwentea Collection
Chaitwentea Collection is a  specialty collection mix of Fruit & Spice Teas  comprising of 20 different flavors.
Flavors such as Cardamon, Cinnamon, Masala, Ginger, Clove, Honey, Mint, Earl Grey, Vanilla, Cream, Lemon, Orange, Strawberry, Rasberry, Cranberry, Blueberry, Blackberry, Forest Fruit, Peach  and Apple.
Enjoy the Aromatic tastes of Spice n Fruit in one box.